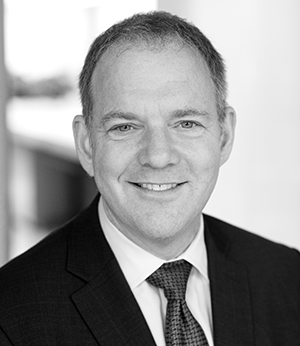 Kevin
Charlton
Co-Chairman
Kevin Charlton is Co-Chairman and Co-Founder of NewHold Enterprises and has spent more than twenty years in private equity. Prior to NewHold, Kevin was with JPMorgan, Investcorp, and Macquarie. Kevin has served on more than 25 Boards of Directors in all relevant roles, and in almost all cases as Chairman or Lead Director on behalf of the majority owner. He has a long history of working in partnership with management to develop and execute a strategic agenda. Prior to his career in private equity, Kevin was with McKinsey and Company in New York and NASA Headquarters in Washington, DC.

Kevin is the Chief Executive Officer of NewHold Investment Corp II (NASDAQ: NHIC), a SPAC focused on industrial technology. He is also Chairman of American AllWaste, in addition to serving on the Boards of F&S Tools, a manufacturer of complex tools for injection molding; Spirit Realty Capital (NYSE: SRC), a triple net commercial REIT that he took public in 2012; Macro Energy, a high efficiency lighting company; and Evolv Technology (NASDAQ: EVLV), the global leader in weapons detection security screening. Evolv was the merger partner for NHIC I, closing in July 2021. Kevin also chairs GiveEvolv, a subsidiary of Evolv Technology that provides Evolv systems to schools and other venues that would not otherwise be able to afford them.

Kevin has successfully sold to strategic and financial investors, maximized value through the staged exit to separate buyers, and taken companies public. This includes companies in manufacturing, distribution, business services, transportation, real estate, consumer products, and food and beverage. Kevin received his BSE Cum Laude from Princeton University in 1988, his MSE with Distinction from the University of Michigan in 1990, and his MBA with Honors from the Kellogg School at Northwestern University in 1995.