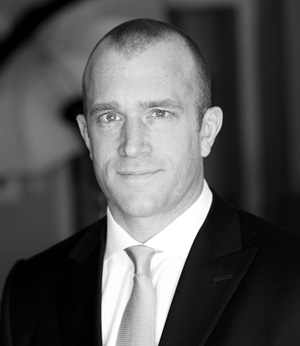 Charlie
Baynes-Reid
Managing Director
Charlie is a founding partner and Managing Director of NewHold Enterprises, having spent more than 20 years in private equity and principal investing both as a legal advisor and as an investor. Charlie has extensive experience working with portfolio companies on acquisitions and divestures, consolidation strategies, debt financing and refinancing, capital markets and exit strategies through private sales, public mergers and IPOs. He also has comprehensive knowledge of core legal and regulatory considerations relating to both domestic as well as complex cross border transactions and his sector experience includes companies focusing on logistics, business services, real estate, diversified industrials, renewable energy and financial services.

Qualifying as a lawyer in the UK in 2001 with Simmons & Simmons in the Corporate Finance Group, he worked in London and Tokyo before moving to Minter Ellison in Sydney to the M&A team. He joined Macquarie in 2005, working primarily on principal acquisitions, based initially in Sydney. In 2007 he relocated to Macquarie's New York office, where he focused on principal investments and capital markets transactions across multiple jurisdictions, before becoming a Founding Partner of River Hollow Partners in early 2014, and subsequently NewHold Enterprises in 2017.

Charlie received his LLB Hons degree in Business Law from City University, London and is dual qualified as an English lawyer and a member of the New York Bar. Charlie currently serves as the Chairman of Macro Energy, and is on the board of NewHold AEC Corp. Charlie was also Chief Operating Officer for NHIC I and retains that role in NHIC2.